2015.04.22 Wednesday
http://www.fairy-door.com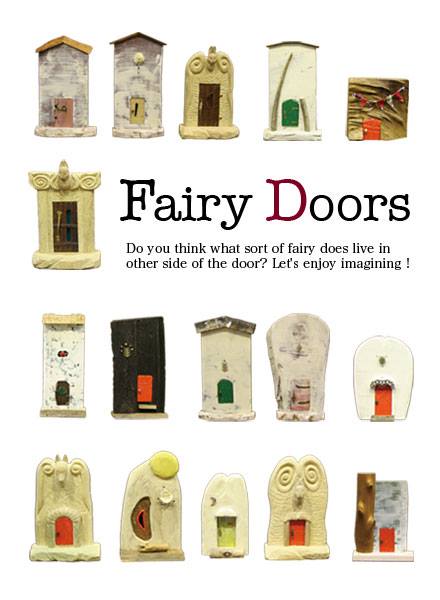 こちら、制作中の妖精の扉プロジェクトの1ページです。
About Fairy door
We got the fairy door idea from Salt Spring Island,Canada, and Ann Arbor , MI USA.
Small doors are at the foot of a house door, the entrance of a shop, a hollow of tree, and the crevice of a rock. They show fairy is there. It is the entrance of a fairy house, and at the same time the entrance of the imaginary world.
Kids put letters and presents for fairies in front of the door, because they believe in fairies. Adolts add small items , or move small curtains, because they wish to broaden the child's imagination.
You know the world isn't just for humans. But invisible existences have been having a difficult time because there is more light and more people in this world. Fairy need the dark.
But if you know about fairies and call their names, you can get close to their world.
Calendar

1
2
3
4
5
6
7
8
9
10
11
12
13
14
15
16
17
18
19
20
21
22
23
24
25
26
27
28
29
30
PR
Selected Entries
Categories
Links
Profile
Search this site.
Others
Mobile
(C) 2019